The USA has seen the gradual legalization of cannabis for recreational use in many states, and it will eventually be the case that it is legal to possess a select amount of cannabis everywhere. There are still restrictions in place as to where you can smoke cannabis, and dispensaries need to conform to state-specific regulations.
As there are many dispensaries operating online – which is by far the easiest method of buying your marijuana – we have put together a guide that should help you understand what you need to look for to make sure you choose the right supplier.
Basic Information
The first thing you need to do is establish some basic info that will tell you whether the dispensary is one you want to deal with. They should happily answer all the following questions, or have the info regarding them clearly available on their website:
Where was the cannabis grown?
What are the CBD and THC content of the products supplied?
Are there any customer testimonials available?
What strain of cannabis is the product?
The above should satisfy your basic interest – you might also ask the type of 'high' that their product provides, as it can differ considerably between different brands – and tick a few boxes for you.
All of this leads us towards determining the quality of the product, so let's have a closer look at this area.
Quality Assurance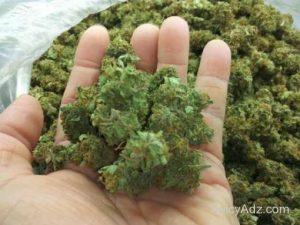 With the legalization of cannabis comes the problem of poor-quality product finding its way onto the market. Check that the product they are selling comes with some form of quality assurance, in the form of either a guarantee and proof of purity, and the supplier's own guarantees. Make sure the seller is also registered – a legal requirement across the USA – and if the product has been tested by a third party, request to see the results.
Customer Support
When you are investigating a supplier, especially an online dispensary, you want to be able to build a relationship. You need to feel treated as a valued customer, and they need to nurture this relationship for future business. You should ask what they would do if a delivery goes missing, for example, as this can be a costly problem. Do they offer refunds for sub-standard products, and what offers do they have? A good online dispensary will be able to help you in every way possible, so make sure you check out a few.
Delivery Methods
Many people who buy cannabis and cannabis-related products from an online dispensary are particular about how it is delivered – or more to the point, how it is packaged! If you want your cannabis delivered in discreet packaging, a good dispensary will oblige, so make sure you ask potential suppliers what they can do in this area. You will find most are willing to supply your cannabis in plain packaging. Also, ask if there is a discount on shipping, or perhaps it becomes free, for deliveries above a certain value. Remember when doing this to buy only within the legal limits laid down by law in your state.
Payment Options
How do you want to pay? By direct debit, credit card, or by any number of other online methods such as PayPal? A good online dispensary should be able to offer you a wide variety of options catering for everyone, and making it easy for you to pay. Also, ensure the website is secure: look for the familiar little padlock, and if it's not there – or they cannot guarantee secure payment – walk away and try another dispensary.
Any Further Information
The above is some of the information that you need to know when searching for an online dispensary. You might also have your own questions to ask, so don't be afraid to message the supplier for any further information you might need. As your cannabis is important to you, you naturally want it to be the best you can get – and at the right price! It's worth bearing in mind, regarding price, the old saying that goes 'if it looks too good to be true, it probably is'. You know what you should be paying, so find a quality supplier, and enjoy quality cannabis legally.
Top10CannabisShops.com has gone through the pain staking process of reviewing the top online weed shops in the US & Canada. Make sure to check them out!